Stainless Steel Drums

Stainless Steel drums are corrosion resistant and can be used for storage and/or shipping of foods and chemicals.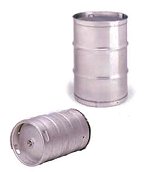 Stainless steel Economy drums are a good choice for acids, chemicals, pharmaceuticals, foods, and fragrances. They are lower in cost and can be reused.
Seamless stainless steel drums are crevice-free to maximize protection against residue entrapment. These drums can be cleaned by simply washing. These drums are designed for use with nitric acid along with many other products.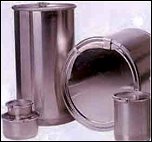 Open head stainless steel process drums are recommended for products such as food, pharmaceuticals, and other products which require high purity and sanitation. They have straight sides for complete emptying and easy cleaning.
For used stainless steel drums and brewing hardware please visit bubbasbarrels.com.